Welcome
                          CrossFit Chula Vista Training Center.
             Serving all of Chula Vista, Eastlake & Otay Ranch
               It is not the critic who counts; not the man who points out how the strong man stumbles, or where the doer of deeds could have done them better. The credit belongs to the man who is actually in the arena, whose face is marred by dust and sweat and blood; who strives valiantly; who errs, who comes short again and again, because there is no effort without error and shortcoming; but who does actually strive to do the deeds; who knows great enthusiasms, the great devotions; who spends himself in a worthy cause; who at the best knows in the end the triumph of high achievement, and who at the worst, if he fails, at least fails while daring greatly, so that his place shall never be with those cold and timid souls who neither know victory nor defeat. TDR

Please join us from 6am-12pm on Monday, May 27th, for Memorial Day MURPH.
Murph is a hero WOD in memory of  Navy Lt. Michael Murphy who was killed in Afghanistan on June 28, 2005.
1 Mile Run
100 Pull-Ups
200 Push-Ups
300 Squats
1 Mile Run
Pull-Ups, Push-Ups. and Squats can be partitioned as needed.
Congratulations to everyone who completed the CrossFit Open Workouts! We all had such a great time on Friday nights cheering on each athlete as they gave it their all!
Special shout out to COACH RICK who qualified and is going to be competing in Carson, CA, at the 2013 Reebok CrossFit Games!! This is Rick's second year competing in the Master's Division.  Last year he finished #4 in the world – this year his goal is the podium!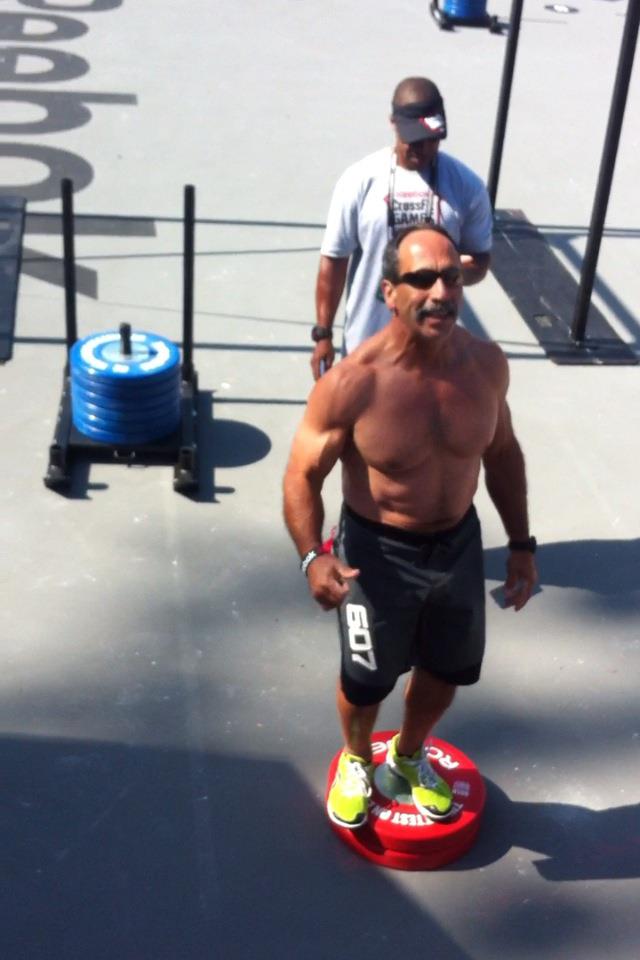 Estancia Meat:  We have started a new program at the box with Estancia Beef, a 100% free-range grass-fed beef company.
The program is essentially a bulk buying system with delivery right to the box, at a nice discount to retail (30-40% off).  Order frequency will depend on how many people want to get involved.  If you are interested in placing an order, please register as our next order will go out on Monday, June 3rd.
To see more about the program and to register, go to www.estanciabeef.com/primalsprogram.
When you register select CrossFit Chula Vista from the dropdown box.  Once I have confirmed your registration you will have full access to the site and can read more and place orders.  The meat is delivered fresh (not frozen) in bone-out cryovaced primals.  A primal is to a steak what a loaf is to a slice of bread.  It's a larger piece of meat that you slice steaks off of which you may cook right away or wrap up and freeze for later.  I know it probably sounds a little intimidating, but once you get your hands on the meat, it is actually pretty fun!  There are also helpful videos on the website that demonstrates how to cut the meat up in the "preparation" section.
Bring a Friend To CrossFit:  You know how much fun you have during your workouts; why not share the fun?  Saturday, May 4th at 9:00am, bring a friend with you for a free workout!  If your friend signs up you will get half off of one month's membership!
NEW ON-RAMP Sessions:   Monday, May 6th , our new On-Ramp Sessions begin!   On-Ramp Classes teach beginners all of the exercises related to CrossFit in 9 sessions (nutrition education is included).  Sign-up early; sessions are limited to 10 participants.
New CrossFit Chula Vista gear is here!  Hoodies $40, Short Sleeve Men and Women T-shirts $20, and Long Sleeve T-Shirts $20.  Get them before they are history!
OLYMPIC LIFTING:  Clinics every Thursday night 5-6pm and Saturdays 10am at the box.  Cost is $15 per session for clients, and everyone is welcome.  NO WOD between 5 and 6pm on Thursdays, and 10 and 11 on Saturdays. For more information, please click on the "Events" tab.

Our Mission is to provide a ground-based, no-machines, and elite performance program encompassing the CrossFit methods.
CrossFit Chula Vista prides itself in delivering world-class coaching. We differ ourselves from other run of the mill "globo-gym's" or "health spas," by committing ourselves to excel in all aspects of our coaching. Our members are not just clients or customers; they are a part of a team committed to helping one another achieve his/her goals. Everyone that is on the CrossFit Chula Vista team has a coach or a workout partner/s to get them through some of the most rigorous of workouts. You are not left to fend for yourself like in other commercial gym settings. Whether you are training for a sport, conditioning for your job, or looking to improve in your general physical preparedness, you will find that CrossFit is the most efficient, effective, safe, challenging, fun, and rewarding workout regimen you will ever come across.
However, all need not apply… Notice that we did not mention that it was easy! Train hard and get results. Nothing in life is easy, and losing that muffin top, as you may know, is no walk in the park as other fitness facilities promise. The reality is that drive, determination, and discipline go a long way, and that is the common denominator among the fittest and most fabulous CrossFit athletes around the world. If you are ready for the challenge and you are tired of the silly BS that is out there,and wasting your time at (i.e. 24, LA,), you know what to do. 3, 2, 1
Hours of Operation
Monday-Thurs 6am-9pm-Fridays To 8pm
Saturday 8am-12pm
We start on the hour every hour,  don't be late.